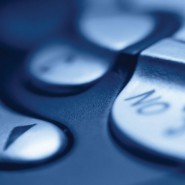 "Rising above the competition to bring affordable telecommunication solutions to our fellow Ottawa Valley businesses"
RISING TELECOM is an expanding telecommunications company, created to provide quality products and service to small and medium-sized businesses in the Greater Ottawa Area. We are committed to ensuring that our services are consistent with your current needs and objectives.
Through extensive experience we have learned that in today's market, the consumer requires a direct telecommunications provider to minimize cost and help reduce ineffective communication in the office. RISING TELECOM provides a better understanding of these needs. We focus on reducing your expenses by providing analog, digital and internet protocol (IP) solutions to help you achieve your business objectives.
We offer unique telephone service options and custom design warranties. RISING TELECOM provides your business with all your telecommunications requirements.
We are pleased to offer:
Quality Communications Products from leading manufacturers in the industry, Avaya IP Office, Plantronics headsets Bogen amplifiers, horns,
and speakers
Quality Equipment including, Telephone Systems, Voice Messaging, Paging, Wireless, and Cabling
Installation, Programming, On-Site training and Relocation
Warranties and Service Contracts
To ensure that you have effective communications in the office, you require quality service and products from a company with a keen understanding of what it means to be a business in Ottawa and the valley. We are eager to be the company to provide you with time and cost-saving telecommunications.